Go to Sale Items
Monogram Models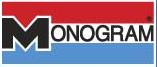 Browse our list of Monogram model kits for sale by auction. Find a great collector's item in the listings.
Monogram has been making models since the 1950s, mainly 1/8 aircraft, 1/32 armoured vehicles, 1/87 cars. In 1986 Monogram was merged with Revell, the emrged company is now owned by Hobbico.
Monogram initially specialised in the model race car market, with such items as a 1/8 scale Ford Model T which had an optional electric motor. Over time Monogram diversified its range, moving into the military vehicles and craft. Some of these models included "operating features" such as a working ejection seat on a F105 Thunderchief.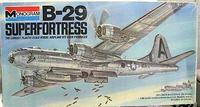 Whilst Monogram models are not exactly rare, some original unassembled mint condition kits can go for as much as US$200.
Click Monogram aircraft kits to filter for aircraft
Browse the Monogram selection below to find that elusive Monogram model you are after.
Monogram Models Search
My Search Settings
eBay Market -
Sort Order -
Number of Listings -