Go to Sale Items
Monogram 1/8 Scale Models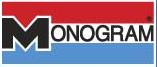 Browse our list of Monogram 1/8 scale model kits for sale by auction. Find a great collector's item in the listings.
Since Monogram started producing model kits in the 1950s, they have created a number of 1/8 scale kits. These kits reflected the 'Make it large' marketing approach of the company.
The 1/8 scale range included a 1924 Ford Model T bucket, complete with hot-rodded Chevy engine, a 1978 Corvette and a 1985 Corvette Coupe. The 1978 Corvette measured over 23 inches in length when completed.
Check the listings below for the Monogram 1/8 scale model kit you are after.
My Search Settings
eBay Market -
Sort Order -
Number of Listings -