Go to Sale Items
Airfix Model Kits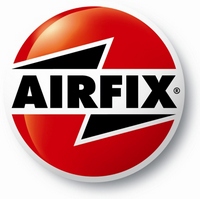 Airfix models was started in the late 1930s and produced its first kits in the 1950s. During the 1970s, Airfix dominated the UK market with its plastic model kits. It produces mainly military aircraft, tanks and warships, but other model categories include dinosaur kits, models from the British Doctor Who TV series as well as historical figures.
Airfix models come in a variety of scales ranging from a 1:1 wildlife series through to 1:1200 warships but most of its models are 1:72 or 1:76.
Airfix models are still very popular today with over 36,000 listings currently on eBay for new and used items. They are still producing new models such as a World War Two Heinkel He111 and a Battle of the Somme centenary gift set.
Search the listings below for the Airfix model kit you are looking for. Bookmark this page if you can't find the item you are looking for, the listings change daily.
Airfix Search
My Search Settings
eBay Market -
Sort Order -
Number of Listings -